"I attended the twelve-month Designer/Maker course at Rowden...I came away with so much more than I expected."
Tommy Delcher, Rowden 2019
For over 25 years, we have taught fine woodworking to students coming from all over the world. Students here join a lineage that connects as far back as John Ruskin and the start of the Arts & Crafts movement. 
Rowden is one of the longest standing institutions of its type in the world. We now even have former students teaching at other fine woodworking schools, both in the UK and USA.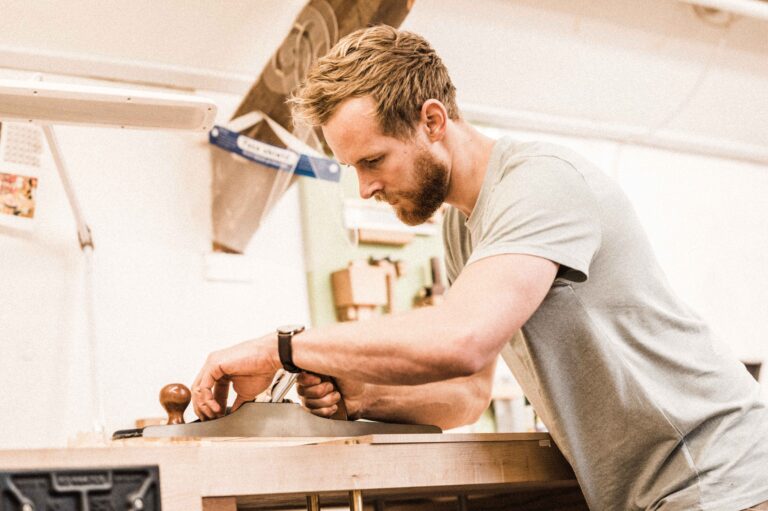 The Courses
The courses at Rowden are always intensive and have the potential to be life changing. Our students cover the how and why of using tools and techniques, but we go far beyond this. Being at the bench at Rowden becomes a shift in thinking, about precision, quality, ones own capacity and the meaning of craftsmanship.
Rowden is a place of deep work where students scrutinise cabinetmaking, furniture design and advanced woodworking techniques.
Increasingly rare is the capacity to use our hands in the act of making. We are all too often deprived of the poetic, imaginative process of engagement through creating something. At Rowden, students buck this trend.
They gain valuable practical skills but also understand that the act of making has intrinsic value – both to the end-user and the maker. Their imaginations can be manifested through their hands. 
Tuition
Our tuition team is second to none. The practical aspects at Rowden are lead by Guild Mark winning Master Craftsman Daren Millman. Daren is a cabinetmaker of the highest level of skill with decades of experience working all over the world. Rowden alumni teaching at other furniture making schools often began their exploration of fine woodworking, under Daren's guidance.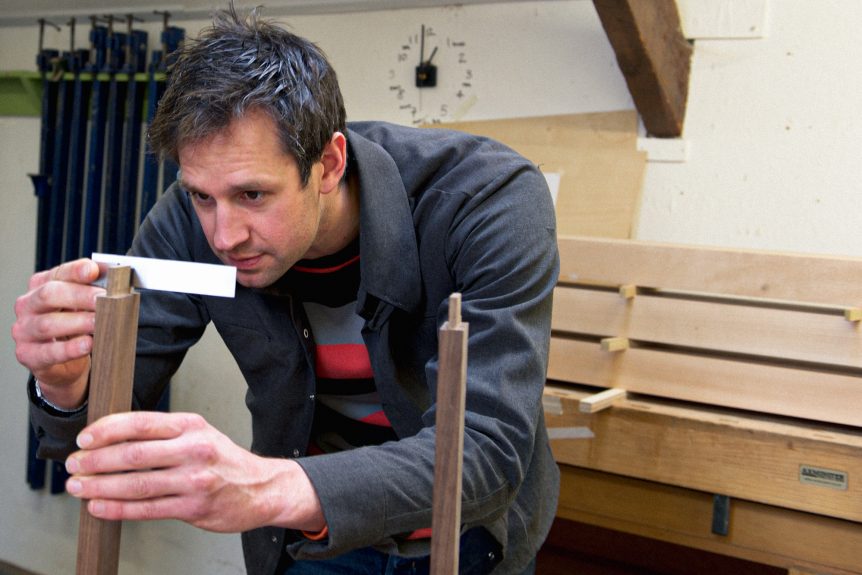 Our design and artistic syllabuses come via award-winning Designer / Maker Ed Wild. Business comes from Jonathan Walter, who after a career at the height of finance, runs two fine woodworking ventures. Phil Cook teaches Computer-Aided Design, a product designer who trains designers at McLaren Automotive and UAL Central St Martins, as well as Rowden students. 
Every member of the Rowden tuition team is nothing short of excellent in their specialist fields. Crucially, each brings real-world experience; vital if the training is to be applied beyond the bubble of a learning workshop. Rowden enables students to reach an exemplary standard – only achievable through specialised, specific and experienced tuition.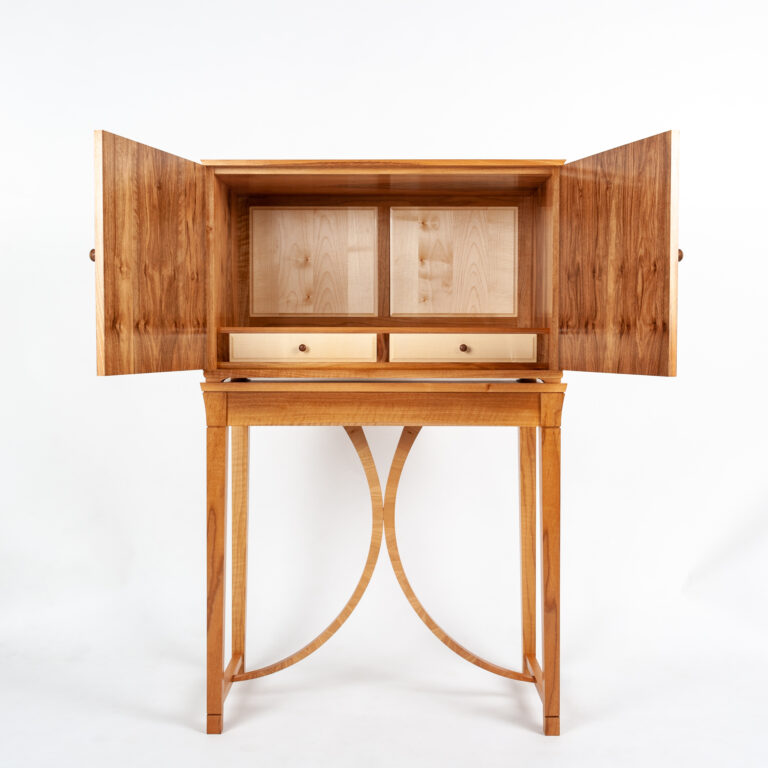 Time
Every course at Rowden centres on practical learning and time spent making. Students quickly progress in their ability to meet the exacting standards we instil. Our small classes ensure a high degree of 1:1 tuition, the course flowing with the pace of each individual.
We know from experience that speed comes with practice and as such, our primary marker of progress is quality. A speed first, precision later approach always results in a lower quality of work for the long term.
Our approach means students continue to get faster throughout, and beyond their time at Rowden. Combining confidence with the wealth of precision centred cabinetmaking knowledge, makes for a potent mix, and is why Rowden alumni go on to do so many great things.
Students are also able to utilise the workshop through evenings and weekends.  It is a notable facility, often used for perfecting highly specialised skills or making progress on side projects and early commissions. Extracurricular time is by no means necessary to conclude our courses but it does mean a vast number of hours at each students' disposal, to squeeze everything they can out of their time here.
These courses balance empathetic understanding of the intensity of the work, with a push to ensure every student maximises their potential.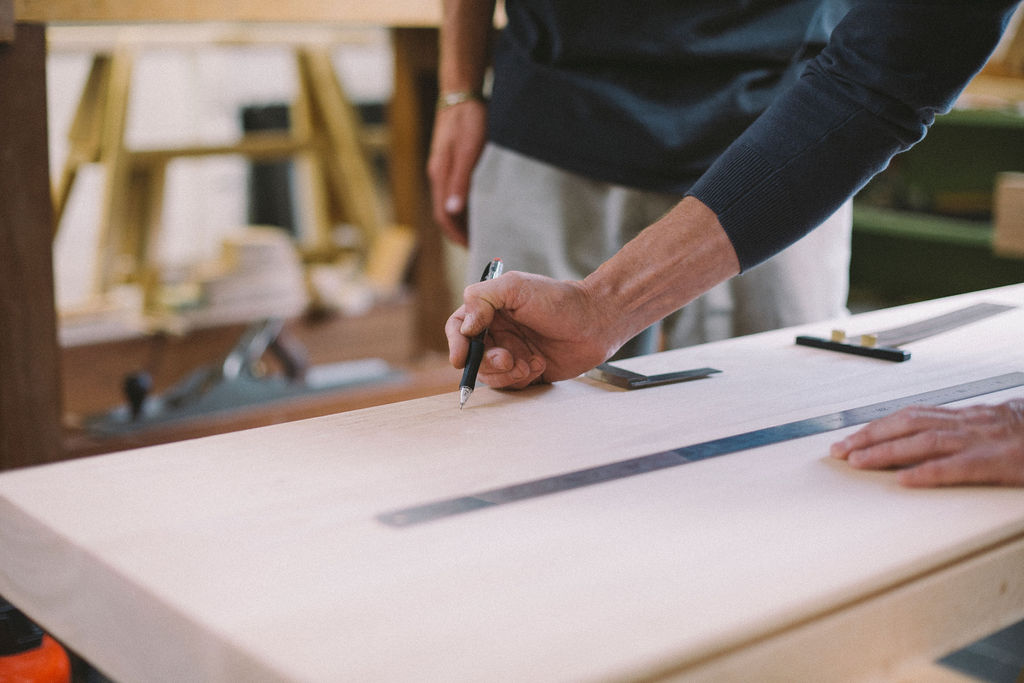 Success at Rowden
Students come to Rowden because they are serious about becoming professional cabinetmakers. This is a significant investment in time and money, and usually, it needs to make a return. It is all too easy to settle into the safety of a learning workshop but be blinkered when it comes to the reality of professional making and designing after leaving. 
Every aspect of the full-time courses at Rowden aims to give our students the best possible chance of forging a path as successful craftspeople on leaving.
Some students leave intending to gain employment as designers and makers. In 2021, we saw 100% of Rowden students looking to take this route being offered positions in some of the most prominent workshops in the world.
For others, the aim is to become designer/makers, established in their own right. Again the success stories are many.
Through 1:1 training, our business classes, and real-world insight, we work with students to make sure they have the best chance of succeeding after they leave. We give time to clarifying what they want to do with this new knowledge and explore how they might achieve those goals. It is by no means an easy task, but the possibilities facilitated through our intensive training, are enormous.
Upon leaving Rowden, each student should have the abilities and knowledge to create outstanding furniture, but we help them crystalise what they will now do with this experience, and vitally – how they will do it.
Our measure of success is not volume of students or social media follower counts; it is Rowden trained designers and makers successfully forging their path in the industry and becoming some of the most prominent names in cabinetmaking today.
Your Attention
As with any hard skill, fine woodworking requires practice, dedication and focus. Because our course is so intensive and covers such a large volume of topics, we must maintain structure in the work. Each new syllabus comes when it becomes most relevant, aiming at maximum absorption.
The environment at Rowden encourages focus, aiding a professional quality of output. Our machine shop is separate from our bench rooms to minimise disturbance, as are our art facilities. Even the working day is structured to complement this approach.
Your attention is valuable. We look to steer as much of it as possible towards applying the knowledge you are accessing at Rowden.
Distraction is the default in the modern world. To stay focused takes discipline, and demands a concerted effort. We do everything we can to support this. We intend to provide an environment that amplifies the signal and cuts out the noise, limiting short-term distraction in place of considered effort and pursuit of practised skill.
Being a craftsperson is not a picture at the bench or showing up with the right tools; it is about applying your full attention with purpose, towards your pursuit. It is pushing your abilities repeatedly; day in, day out. It is critical to centre, not on short term rewards, but long term intentions. 
Rowden Atelier sets each student on a path. We provide the abilities, expertise, and framework, so each can define where that path takes them and crucially, that they have the best possible chance of succeeding.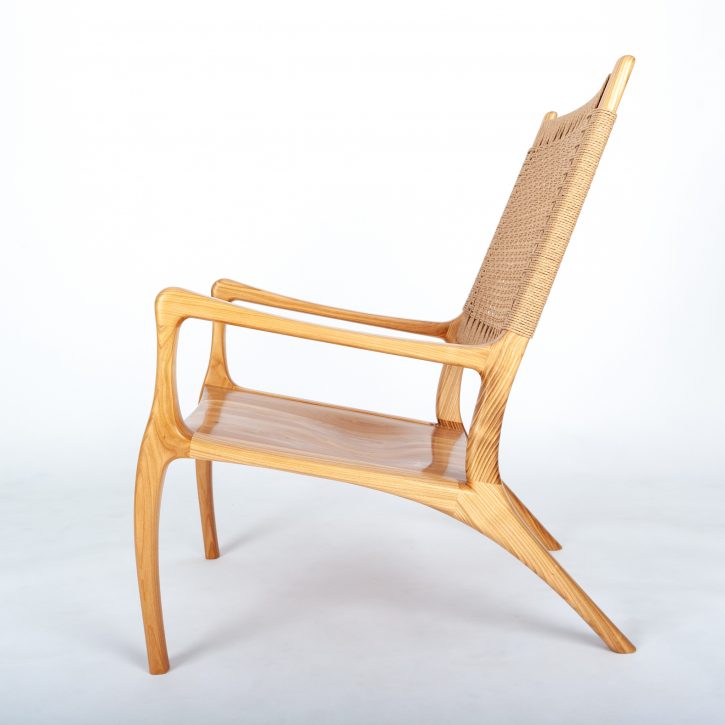 Please get in touch to discuss your interest in our fine woodworking courses, and joining our community at Rowden Atelier.