Courses Overview
Box Making Weekend
This course is a challenging but rewarding two days spent in the workshop. We guide students through the process of making a small but finely crafted box. It is then sanded and polished to a professional standard. It is a very practically driven course which leaves people delighted at what they can achieve with their own hands. The box is, of course, yours to take home and impress everyone you know, telling them proudly, "I made this".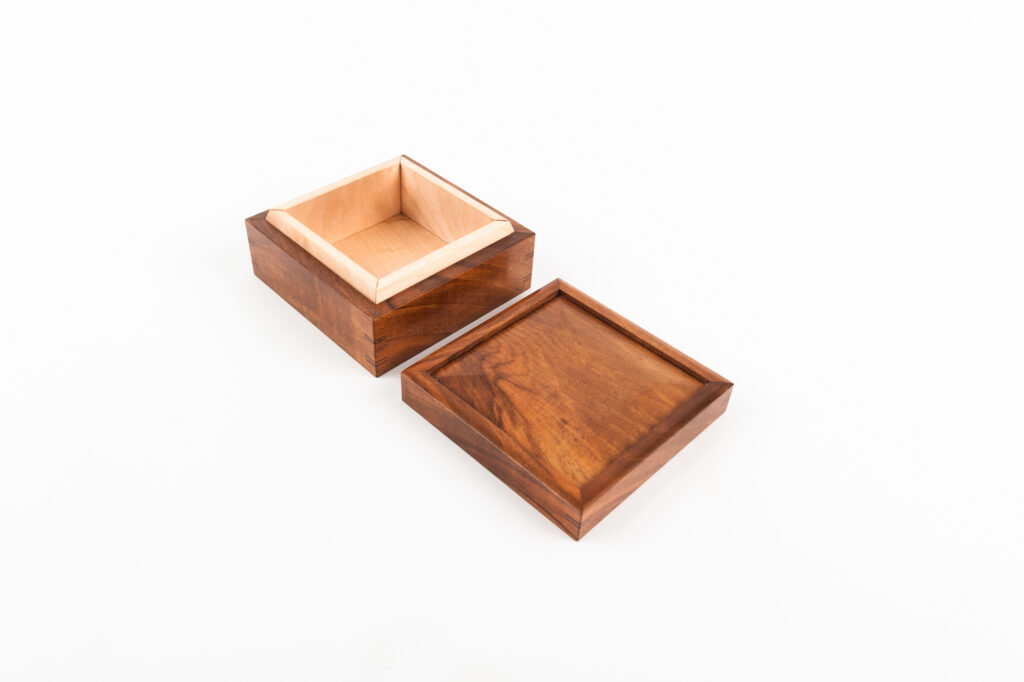 In this course you will work on:
The setting up, sharpening and use of a plane

Marking accurately with a range of marking tools

Using woodworking jigs to help with sawing

Creating a simple solid wood box with mitred corners

Fitting critical joints for strength and rigidity

Cutting the lid and planing surfaces accurately to fit

Fitting a base and lid into grooves

Fitting liners precisely

Polishing all to a soft shine
By the end of this course, you will have made a box, meeting the standard associated with Rowden Atelier. Unlike courses of this type elsewhere, this is a making course, not just assembling pre-cut components. It is focused, intensive but also a thoroughly enjoyable two days at the bench.
Your Tutor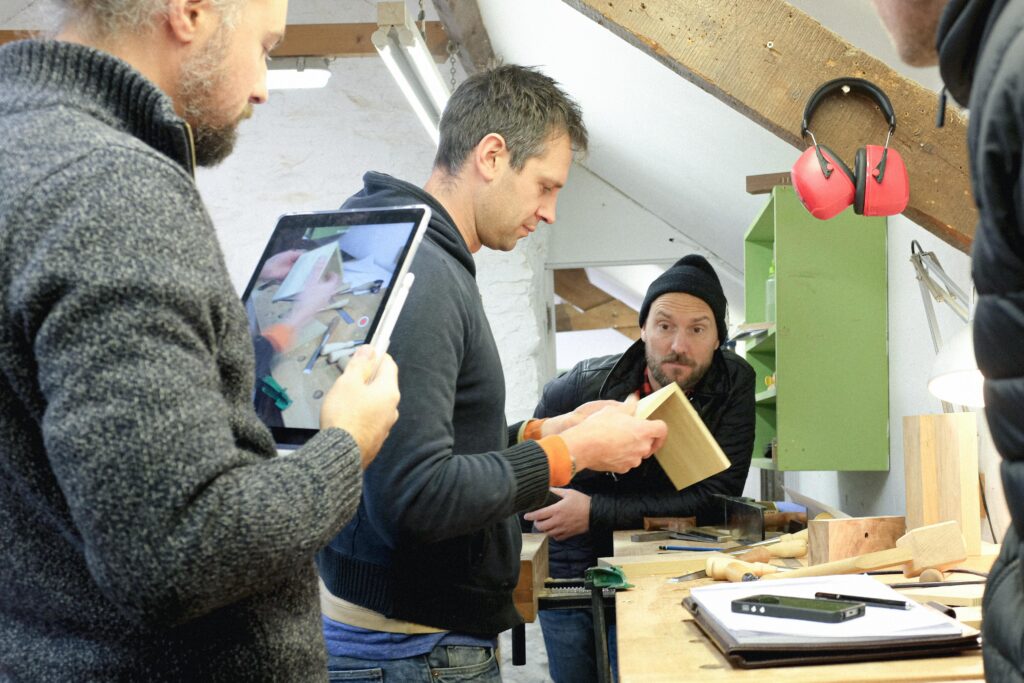 Rowden Atelier tutor Ed Wild teaches these courses. Ed is an award-winning, Rowden trained maker who is well known for his box work and is one of the best in the UK. You can find out more about Ed on our team page, as well as see the calibre of his work on his website.
Logistics: Getting to Rowden
Every year around 99% of our students are coming from elsewhere in the UK or the world. In our short courses, students often want to test life at the bench, seeing if Rowden is the right environment for them. Students at Rowden are anywhere between 18 and 80. Universally there are logistics to consider.
Can I do this? Where will I stay? How will I get around? What is Devon or the UK like? We can help with all of these questions. Our FAQ's page will answer most but get in touch if you would like to discuss your specific situation.
Course Tuition Fees:
Weekend Course:
£525