Course Overview
The Twelve Month Professional Designer / Maker course is for individuals who want to understand fine furniture at the highest level. It is for individuals who want to move their lives in a new direction with purpose. We are training our students to become professional designers and makers. It is without question the most intensive course available.
Our students come here from all over the world, looking to push their skills to the next level. Experience isn't necessary on this course. Success at Rowden is more to do with attitude and intention. Your age and background bear less relevance. This course will move you from novice to woodworker, from woodworker to cabinetmaker, from cabinetmaker to craftsperson.
For more information, please visit our Twelve Month Professional Designer/Maker course page.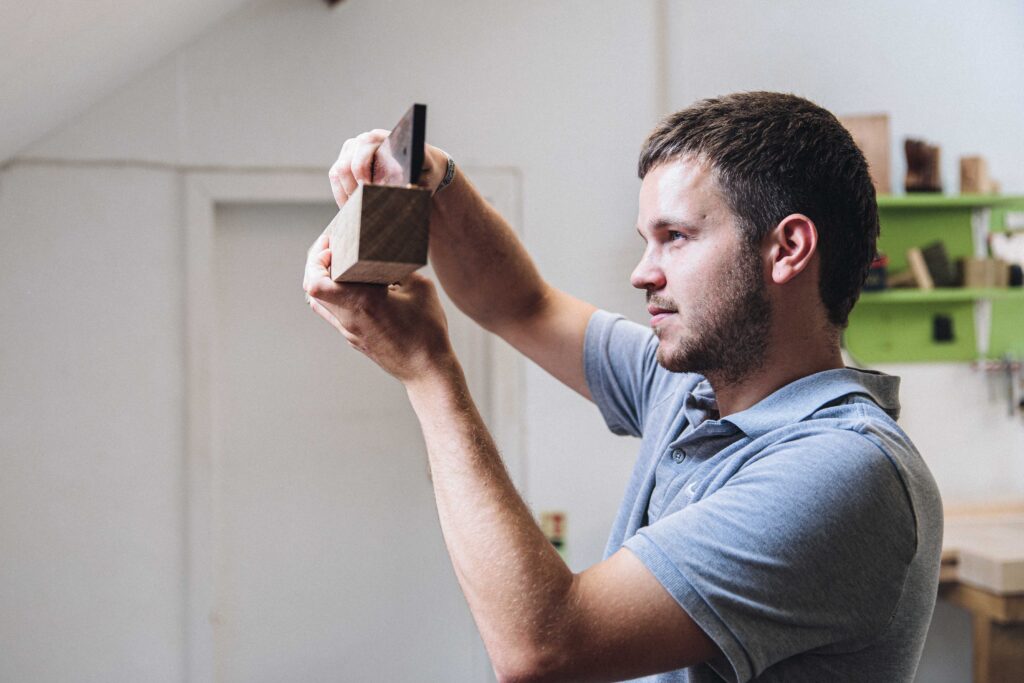 My year at Rowden taught me a lot. I had never done any woodworking close to this level before… the experience of designing and making at Rowden was invaluable and has given rise to a career as a furniture maker.
Michael Lawrence, DBS Bursary Student 2020, Cabinetmaker N.E.J. Stevenson
Criteria
To be eligible for the bursary, you must:
Be 23 or under at the time of starting the course.

Have worked with wood in some capacity to date (formal training to date is not necessary, but students must be able to demonstrate their interest in woodworking and furniture making)

Provide examples of your work (images or other media are acceptable)*
Application Deadlines
Applications are accepted throughout the year, with deadlines circa eight weeks before the course start dates;
1st December for February intake annually

1st April for June intake annually

1st July for September intake annually

1st September for November intake annually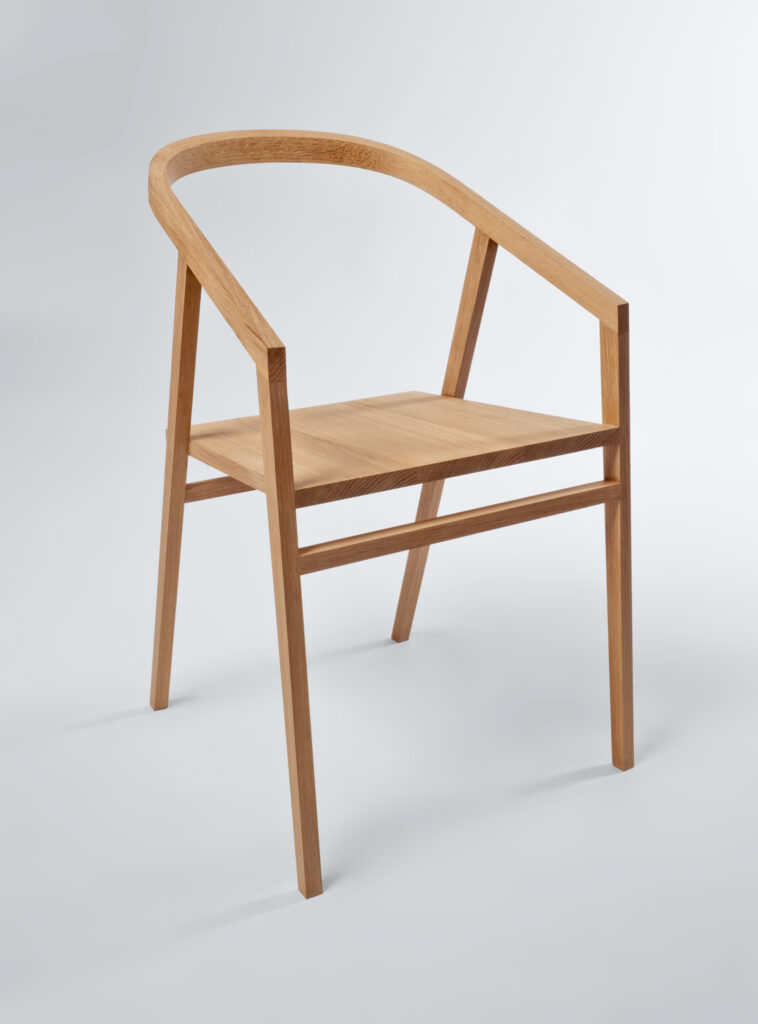 Conditions
Applications for this bursary are encouraged from students with an expressed talent in cabinetmaking and/or design. The bursary is open to all UK and international students**.
Please contact us to request the necessary forms, but after your application has been reviewed, we will conduct a short informal interview, by phone or video. If successful, we will ask that you visit Rowden Atelier in order that we can meet you in person and discuss the details of your application. This is a great opportunity to see the workshops and see the work currently underway by our students.
Every application received will be reviewed, and successful applicants informed no later than six weeks before the course start date.
---
*Given the reductions in woodwork and design through traditional academic channels, it's unfortunate that some applicants may have no prior hands-on experience in cabinetmaking. In these instances, we may be able to offer students a place on our one week courses, which frequently run throughout the year. Attendance on this one week course could replace the need to provide examples of work but is dependent on a prior interview with the applicant. One week courses will be charged at our standard one week course rate, but these fees will be deducted for successful applicants, from their Twelve Month course fees.
**International students are responsible for their visa requirements before applying and be eligible to attend the Twelve Month course.
---